Elizabeth Township Fire and EMS
EMERGENCY MEDICAL SERVICES
Elizabeth Township Fire & Emergency Medical Services is operated by the City of New Carlisle Fire Division through a contractual agreement to provide emergency services within the township. The New Carlisle Fire Division consists of 60 devoted emergency service providers such as Firefighters, Emergency Medical Technicians, and Paramedics committed to providing the best community service possible to the citizens of New Carlisle and Elizabeth Township. Each emergency service provider holds the deepest professional commitment towards the mission of the Fire Division.
The Division routinely exercises fiscal responsibility and is customer-driven through dedication to provide superior service to the citizens of New Carlisle and Elizabeth Township while striving for organizational growth. Additionally, all of our emergency service providers instinctually display compassion and empathy towards all citizens. Our Fire Division has a rich history filled with tradition and takes great pride in being community based, the truest sense of neighbors helping neighbors.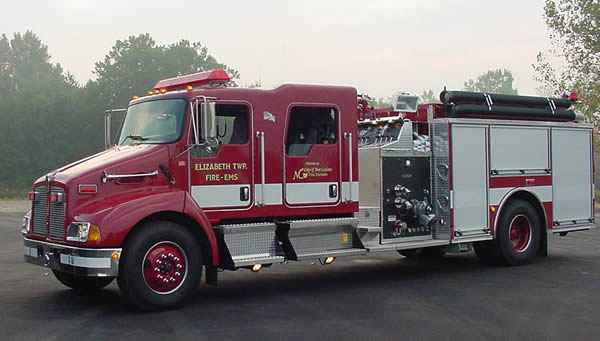 The Fire Station in Elizabeth Township is always staffed with two emergency service providers on a continual basis, 24 hours a day, 365 days of the year. We always maintain at least one paramedic on duty so advanced life support measures can be implemented quickly which increases the survivability for the most severe medical responses.
On an annual basis the Elizabeth Township Fire & EMS responds to an average of 100 emergency calls. Our average response time is 9 minutes from the time of dispatch to arrival on the scene. Assistance from Christiansburg and/or Casstown Fire Departments is sometimes required because of the complexity, magnitude, or location of the emergency response.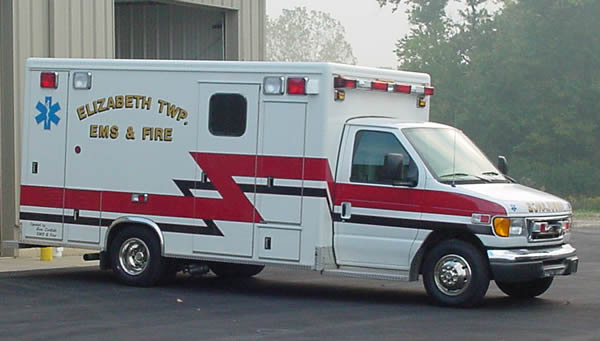 As the Fire Chief for both the City of New Carlisle Fire Division and Elizabeth Township, I take great pride in our work force and stand by our mission statement;
"The mission of the New Carlisle Fire Division is to provide the best quality fire and emergency services to the communities of New Carlisle and Elizabeth Township through dedication, desire to serve, professionalism, and a caring compassion for our neighbors."
Fire Chief / Administrator
City of New Carlisle Fire Division
Phone: (937)-219-8772